Open Event – Try a Microsoft HoloLens on for Size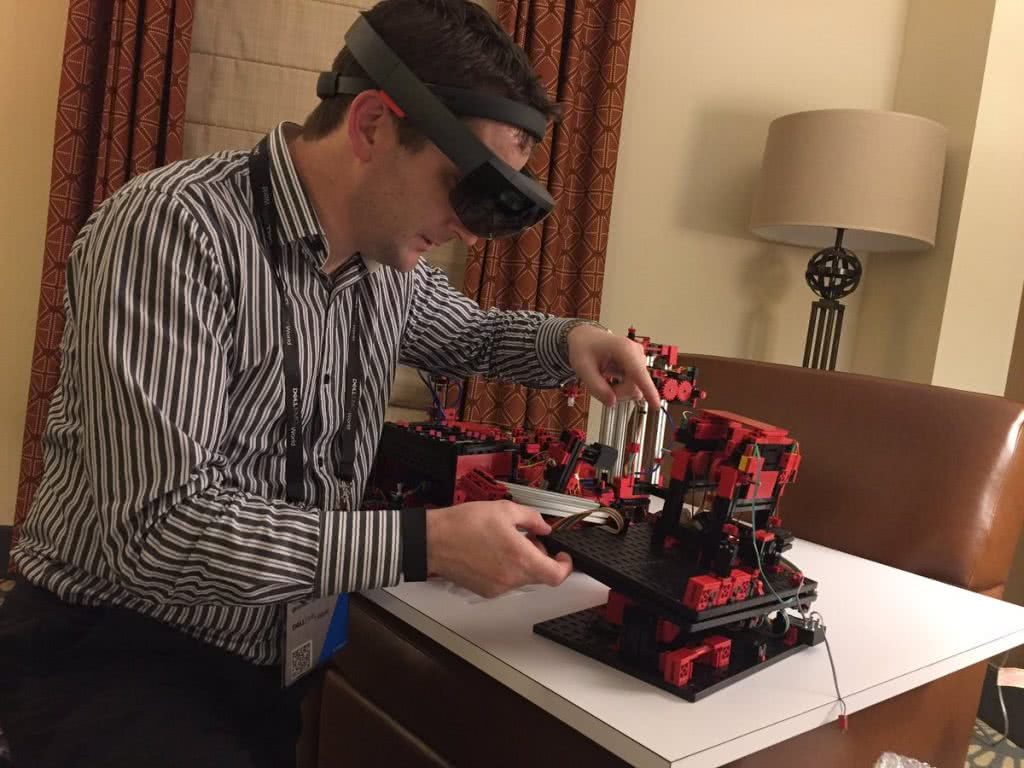 When we managed to get our hands on our very own Microsoft HoloLens, it quickly became our office's favourite gadget. That's why we jumped at the opportunity when James Corbett invited our Technical Director, John Savage, to share the headset. On Wednesday the 11th, he'll discuss and demo the headset with the audience of 3Dcamp Limerick. 3Dcamp hold regular meet-ups throughout Ireland for virtual and augmented reality enthusiasts – and everyone is welcome to join the discussions. At this particular meet-up, the attendees will even get the chance to try on our HoloLens for themselves.
Why HoloLens?
The headsets only launched in the Irish market at the end of November. However, we had ours delivered to our LA base last summer to edge ahead of the pack. Our team is always on the lookout for new technology that has real business value for IT services and bespoke software solutions, so we were keen to receive a HoloLens as soon as they were launched. After attending Microsoft's Worldwide Partner Conference (WPC), John found himself fascinated with the business applications of the technology. When he discovered he would attend Dell EMC World in Austin, Texas, he organized a HoloLens to be delivered to our LA offices. Fortunately, it arrived in the nick of time to save our display. Since it proved invaluable with its very first use, our team were sold on its commercial applications.
What will the event include?
The event starts at 6.30 p.m., and the presentations will kick off after refreshments at 7 p.m. John will start by providing an introduction to Microsoft HoloLens, how it works, and how our company will use it in bespoke software development. He'll share his experience with the technology, including its advantages, disadvantages and so on. To complete the talk, there will also be a live demo of how to work the HoloLens, before the audience can try it on for size.
If you'd like a sneak peek of what the event holds in store, watch our video of John and James interacting with our HoloLens. It was recorded using the headset's mixed reality recording feature – though we guarantee the quality is much better in real life. Don't believe us? Come along and try the technology on for yourself.
Interested in trying out a Microsoft Hololens yourself?
If you'd like to try the technology, the doors open at 6.30p.m. on Wednesday the 11th of January. 3Dcamp Limerick is hosting the event in Workbench, in the Bank of Ireland on 125 O'Connell Street. Everyone is welcome – simply RSVP on Facebook to register your interest.