In a World full of Cloud, is your Business still running on a Legacy Access System?
Microsoft Access has been the cornerstone of data management for many businesses since its launch in 1992. While it has its place, Access has become The Flintstones of data management systems. Yes, it's easy to install and user-friendly but it's also finite in its capabilities and restricts you to saving all your data to one single file.
We hate to break it to you, but this is no longer the way the cool kids roll.  In this competitive market, keeping pace and even getting a step ahead of competitors is crucial. As the modern workplace landscape changes, our teams now expect more high-functioning, user-friendly, cloud-based and scalable software. With so much more choice out there and potential to your business with newer Microsoft tools, it's time to reconsider. Nobody wants to be that person.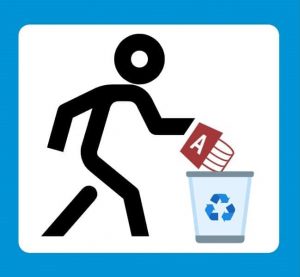 So, What Now?
Having used a legacy app like Access for so long, you may be at a loss as to where you should begin your search for its replacement. The thought of changing to a new system may be off-putting but with Microsoft Power Platform, you get the benefits of a cost-effective and seamless migration that takes the hassle out of upgrading.  
Take a look at some of its features, below.
P
ower Apps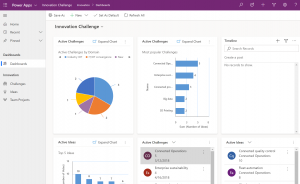 Build apps in hours, not months. Power Apps is a low-code, intuitive approach to custom app development. It allows users to quickly create apps and transform business processes, without requiring any software development expertise. The solution empowers your team to start building and launching apps right away using prebuilt templates, drag-and-drop simplicity, and quick deployment. 
Power Automate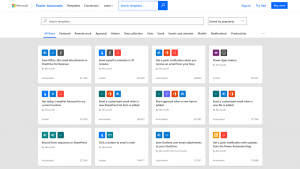 With Power Automate, your business process can transition from outdated to automated. Power Automate empowers businesses to establish workflows between apps and services, with minimal coding. The solution can be used to automate time-consuming tasks, eliminate paperwork and drive productivity. 
Power BI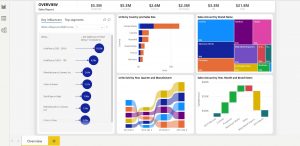 Power BI enables your team to make confident, more informed, and better business decisions. With Power BI, Microsoft offers the solution for your business intelligence. The application allows users to connect to data sources, create visuals and gain insight from data, regardless of where it's held using up-to-the-minute analytics. 
Power Virtual Agents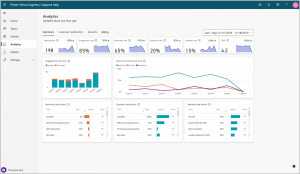 With Power Virtual Agents you can be "always on" for your customers, answering and responding to their needs and queries any hour of the day. Organizations can build powerful chatbots from scratch, without enlisting the help of developers or data scientists. Instead, Power Virtual Agents uses a guided, no-code graphical interface. With Power Virtual Agents you can respond rapidly to your customer and employee needs at scale using intelligent chatbots. These chatbots can be integrated with the products and services you use every day. 
Want to learn more about Power Platform? To find out how we can help your business, get in touch here.