6 tips to help you choose the right software development partner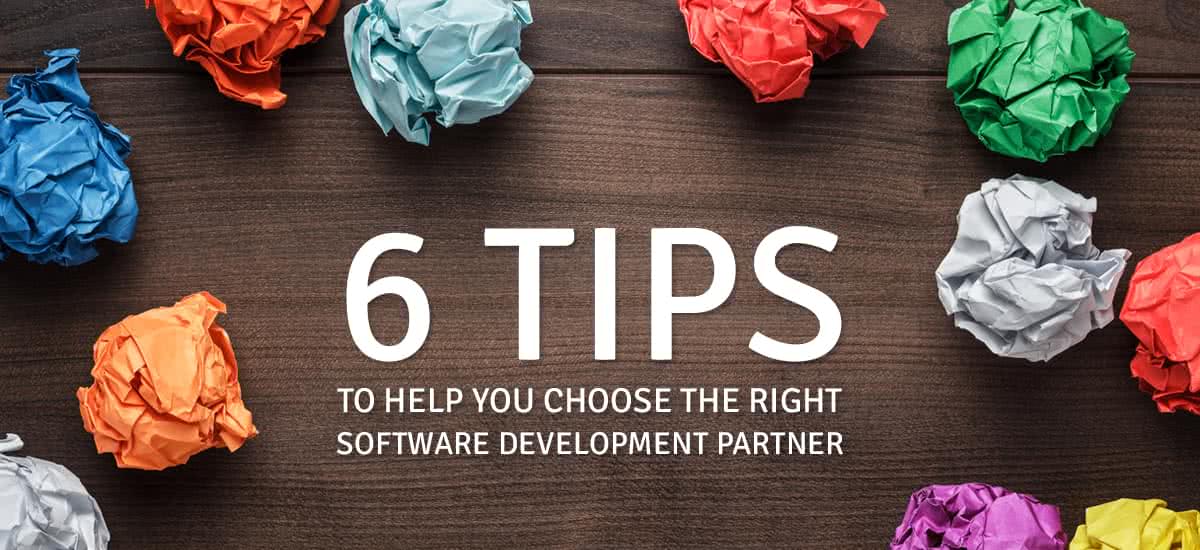 Define your needs as much as possible.
Document your requirements as much as possible before you start contacting vendors. Include a timeframe and consider technical requirements e.g. are legacy systems involved? Will the system need support post development? Think about your budget – but be flexible about it. Your requirements may evolve over time and that could affect your costs.
Expect a reasonable level of investigation to determine project scope and budget.
Expect vendors to spend time investigating your needs before they provide a quote. Software is complex; subtleties can drive major deviations in budget. A quality vendor who is a good fit for your project will naturally be willing to spend time analysing your needs to develop a realistic scope and budget.
Trust your gut feeling.
The vendor you choose will become your partner for a long time so it's important that they feel like the right fit. If they don't – go with your gut and walk away. Try not to get tempted by a lower price when you feel the fit is wrong.
Beware of ambiguity and vendors who promise the world.
If it sounds too good to be true – it probably is. Ambiguity on behalf of the vendor should immediately set off alarm bells. If they don't challenge you on features or offer alternative approaches you risk scope creep and this could cost you dearly. Any vendor worth their salt will make sure a clear, unambiguous brief and pricing structure is agreed. It's best to have all the tough conversations up front so the project can sail more smoothly.
Don't place too much importance on the technology used to build your software.
Unless you have a software system that uses a particular technology then the tools chosen should not be of huge importance. You also do not need to have an in-depth understanding of all the various tools and technologies. Performance differences between software systems have less to do with the chosen technology and more to do with the skill of the team who deployed it.
Seek a wide variety of experience.
As no two software projects are the same it is unlikely you will find a software partner who has done something similar to what you want. That doesn't mean they won't be able to. Look for a partner who can show proof that they can shape intelligent, lean and robust solutions in a cost effective and timely manner. Vendors who have experience across a wide variety of industries will often have the most innovative solutions to your problems. This is due to the 'cross pollination' effect – the idea of bringing innovative ideas from one industry to another.